Before getting started here I strongly recommend that you read the six posts below, in fact it's imperative that you do, or else this will be like opening a book in the middle and you won't have a clue what's going on!
In the last post I showed you that
owl symbology appears everywhere in our society: in architecture, education, media, television, music, business, sports, universities, museums, parks, zoo's, government buildings, etc, etc… so basically – everywhere.
the owl is used as a key occult symbol by those who lead multinational corporations, countries, media, etc (i.e. members of the Bohemian Club, among others), as I exemplified with how the owl was used in the Sandy Hook event.
the owl is connected to the deadliest sporting disaster in England's history.
I have also showed you that Baal/Molech worship is still going on today by world leaders, leading businessmen etc at Bohemian Grove.
This part was originally in Part 2 but I've cut it into shorter sections within part 2 to make the reading length more manageable. Thus, this is Part 2.1 of the owl series, and there will also be a Part 2.2 as well before we move on to part 3.
In this post we will continue where we left off in Part 2, by taking a look at the shocking hidden history of the city of Liverpool (who lost 96 fans in the Hillsborough disaster), in connection to other historical events.
You may want to be sitting down for this, as it will shock you to your core, and anger and/or upset you.
With that said, lets dive head first into the twilight zone shall we…
To start, lets briefly look at the city of Liverpool and Liverpool FC, the club that lost 96 fans in the Hillsborough disaster.
Liverpool, England
The city of Liverpool was founded in the year 1190 by the Romans and has tons of occult history.
The city became a big port for slave trade with Africa, and as growth continued the city became known as "the second city of the [British] Empire", and was also called "the New York of Europe".
Pretty important city then…
As an aside, here are Liverpool's most famous sons… Paul McCartney seems to have a thing for owl eyes… (sorry Beatles fans…)
During WW2, Liverpool was the centre for planning the crucial Battle of the Atlantic, and suffered a blitz second only to London's.
There were eighty air-raids on Merseyside, with an especially concentrated series of raids in May 1941 which interrupted operations at the docks for almost a week. Some 2,500 people were killed.
The peak of the bombing occurred from 1–7 May 1941. It involved 681 Luftwaffe bombers; 2,315 high explosive bombs and 119 other explosives such as incendiaries were dropped.
Now, lets park that for a moment, and look at… Beltane Festival. We'll come back to Liverpool in Part 2.2.
Beltane Festival
Beltane is the anglicized name for the Gaelic May Day festival, most commonly held on May 1…
You may notice that the date of Beltane coincides with the peak of the Liverpool blitz…
May 1st is the highest day on the Druidic Witch's Calendar, while May 1 is the Illuminati's second most sacred holiday. Human sacrifice is required. Since the celebration officially began the night before Beltane, the tradition has developed among occultists to celebrate Beltane as a 2-day ceremony. This tradition was strong enough that Adolf Hitler (allegedly) killed himself on April 30 at 3:30pm, thus creating a "333" and placing his suicide sacrifice within the Beltane time frame.
Great bonfires are lit on the Eve of Beltaine, April 30, in order to welcome the Earth Goddess. Participants hope to gain favor with this goddess so she will bless their families with procreative fertility. It is interesting that the Royal House of Windsor lights a Beltane "Balefire" every year ["America's Occult Holidays", Doc Marquis, p. 30]
(As an aside, did anyone notice that Gareth Bale led Wales – the country with a red dragon on its flag – to the semifinal of Euro 2016?)
The "Maypole" originated from the celebration of Beltane. Since fertility is being asked of the Earth Goddess, the Maypole is the phallic symbol and the circular dance around the pole forms the circle that is symbolic of the female sex organ.
The modern Beltane Fire festival in Scotland was started in 1988 by a small group of enthusiasts.
– Beltane Festival, also called "Walpurgis Night".
Four six-foot alternating red and white ribbons were connected to the pole; the men would dance counterclockwise, while the ladies danced clockwise. The union of the intertwining red and white ribbons symbolized the act of copulation – remember, this is a "fertility" celebration day!
To demonstrate their occult Illuminist ties, Communists have always celebrated "May Day".
You may have realized by now that Beltane is a sacrifice day to Baal/Moloch, whom you've already been introduced to.
In particular, the window around April 19 – May 1 is a critical 13-day period when blood sacrifice is made, with fire sacrifice required on April 19th in particular.
April 19 is the first day of the 13-day Satanic ritual day relating to fire – the fire god, Baal, or Molech/Nimrod (the Sun God), also known as the Roman god, Saturn. This day is a major human sacrifice day, demanding fire sacrifice with an emphasis on children. This day is one of the most important human sacrifice days, and as such, has had some very important historic events occur on this day.
You may have noticed that the day of the Hillsborough disaster, April 15th, is almost within the Beltane sacrifice window (April 19th – May 1st).
You may also have noticed that the "especially concentrated series of raids in May 1941" that peaked on May 1st coincides with that window.
As I've mentioned, Beltane is associated with fire, and guess what – 119 incendiary bombs were dropped on Liverpool between May 1st – 7th.
Looking at the ca. April 19th – May 1st window, we can see many other significant events too, and there is a hugely unproportional number of massacres and fire-related events have taken place in that window…
Here are just some other very important historic dates that were staged according to the Beltane blood sacrifice days, many of which involve fire:
April 19, 1775 – Battle of Lexington & Concord, which made the Masonic-led Revolutionary War inevitable
April 19, 1943 – Storm drain fires in Warsaw: After trapping the last Jewish Resistance Fighters in a storm drain in Warsaw, and holding them for several days, Nazi Storm Troopers began to pour fire into each end of the storm drain, using flame-throwers. They continued pouring the fire into the drain until all fighters were dead. Blood sacrifice brought about by a fiery conflagration.
April 16, 1947, Ship explosion, Texas: a ship loaded with ammonium nitrate docked at the Port of Texas City and erupted in flames, causing a massive explosion that killed approximately 576 people).
May 11th, 1985 – Bradford City Stadium Fire, England – 56 killed, 265 injured.
April 15th, 1989 – Hillsborough Stadium  Of the 96 who died at Hillsborough, 38 were below 19 years old, with the youngest being 10.
April 19, 1993 – Waco Massacre: 50 years after the Warsaw storm drain fires – exactly to the day – An FBI assault lead to the burning down of the compound of a sect named Branch Davidians, killing 76 men, women and children. Certainly, this operation fulfilled the basic requirements for a human sacrifice: trauma, fire, and young sacrificial victims.
April 19, 1995 –  Oklahoma City bombing – 168 people killed.
April 20,  1999 – Columbine High School Massacre – 13 people murdered, 21 injured.
April 16, 2007 – Virginia Tech Massacre – 32 killed; 17 injured.
April 16, 2013 – Boston Marathon Explosions – 3 killed; 107 injured.
April 18, 2013 – Fertilizer plant explosion, Texas – 5-15 killed (Notice that this event occurred almost exactly 20 years after the Waco Massacre, which is in the same area.
April 22, 2016 – Chemical warehouse fire, Jiangsu, China
April 30 -May 4 2016 – Uttarakhand forest fires, India… Human-made forest fires in the Himalayan state of Uttarakhand have been a regular and historic feature. Major fires have been noted in 1911, 1921, 1930, 1931, 1939, 1945, 1953, 1954, 1957, 1958, 1959, 1961, 1964, 1966, 1968, 1970, 1972 and 1995………….
This list goes on, and on, and on… .
At this stage you may find it interesting to find some fire on the Liverpool logo…
The Illuminati considers war to be a most favourable way to sacrifice, for it kills both children and adults, and having already looked at the Liverpool blitz, lets now take a look at the horrific story of the Bombing of Dresden.
The Fire-bombing of Dresden
In four raids between 13 and 15 February 1945, 722 heavy bombers of the British Royal Air Force (RAF) and 527 of the United States Army Air Forces (USAAF) dropped more than 3,900 TONS (!!!!!!!) of high-explosive bombs and incendiary devices on the city. The bombing and the resulting firestorm destroyed over 1,600 acres (6.5 km2) of the city centre.
Wikipedia says that up to 25,000 people were killed in the Dresden firestorms. But I've seen estimates of over 500,000…
February 13-15 (the dates of the Dresden bombings) is another key window for occult worshipers. It celebrates the Roman festival of Lupercalia, which is the real festival behind Valentine's Day. Sorry ladies.
To give you an idea of the horrific conditions in Dresden during the bombing, here is a short description of the fire-bombing of Hamburg, which suffered a similar fate:
The unusually dry and warm weather, the concentration of the bombing in one area and firefighting limitations due to blockbuster bombs (very, very, very powerful incendiary bombs) used in the early part of the raid—and the recall of Hanover's firecrews to their own city—culminated in a firestorm.
The tornadic fire created a huge inferno with winds of up to 240 kilometres per hour (150 mph) reaching temperatures of 800 °C (1,470 °F) and altitudes in excess of 300 metres (1,000 ft), incinerating more than 21 square kilometres (8 sq mi) of the city. Asphalt streets burst into flame, and fuel oil from damaged and destroyed ships, barges and storage tanks spilled into the water of the canals and the harbour, causing them to ignite as well.
The majority of deaths attributed to Operation Gomorrah (yes, the ruthless psychopaths we call world leaders – like "Sir" Winston Churchill – had the audacity to call it "Operation [f***ing] Gomorrah"! – excuse my french) occurred on this night. A large number of those killed died seeking safety in bomb shelters and cellars, the firestorm consuming the oxygen in the burning city above. The furious winds created by the firestorm had the power to sweep people up off the streets like dry leaves:
Some people who tried to walk along, they were pulled in by the fire, they all of the sudden disappeared right in front of you (…) You have to save yourself or try to get as far away from the fire, because the draught pulls you in.

— Ursula Gray (1974).[10]
Do you still think the Germans and British/Americans were on opposite sides in WW2?
… Or that propaganda was fed to the masses on either side to steer them against each other for sacrificial purposes… (just like what is happening with the "west" and "terrorists" today I might add…)
"We got them krauts real good…."
Sickening.
* a moment for you to catch your breath and process thoughts *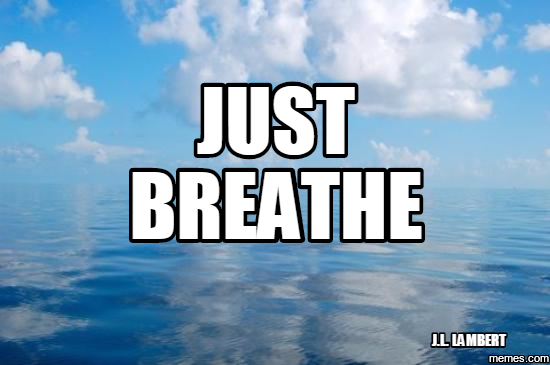 Swiss family Robinson Rothschild
To round off, here's a couple of short videos on the Rothschild's, who have built quite a vast collection of wealth and profits by funding both sides of wars that push their agenda…
The Rothschild's currently control every single central bank in the world, except for three:
Cuba
North Korea
Iran
…. and not so long ago that list had four other countries on it as well…
Afghanistan
Iraq
Sudan
Libya
Cuba
North Korea
Iran
Now, having watched that, can you guess why Obama visited Cuba in March, and why North Korea and Iran are constantly villainized in the (elite-controlled) media?…
With regards to Iran for example, note that the media is saying that shooter at the Munich shooting yesterday was German-Iranian……
The media could say that the shooter was from any country in the world, and you and I wouldn't know any better… but labelling him as Iranian furthers the plot of the "War on Terror" to enable the elite to make the people believe in the boogey-man story…
Previous boogey-men have included Jews (1930's Germany), Communists (Cold War US), the War on Drugs (1980's… which is why propaganda like the movie Scarface came out then); and now it's the Muslims turn in the spotlight.
Just repeat the story about the terrorists enough and people believe it…
---
I don't really want to end this post with a quote by Hitler… so here's a cat, look how cute he is!… 🙂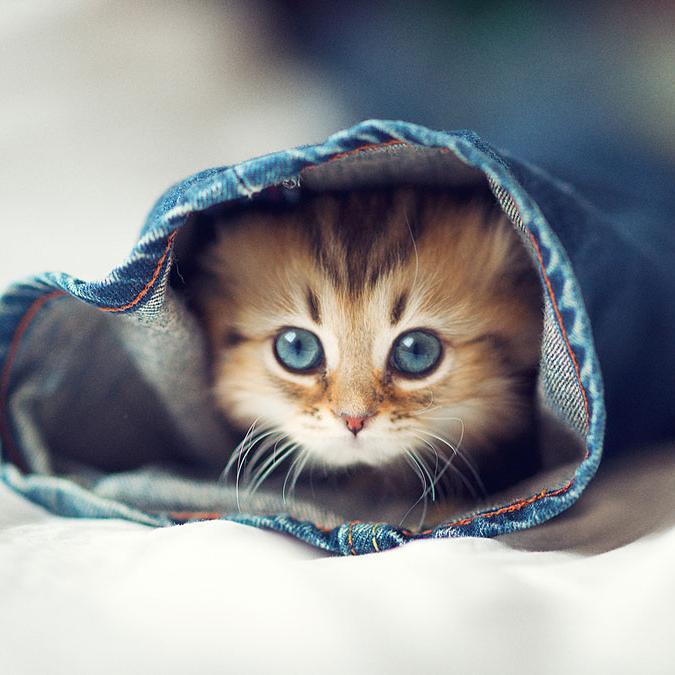 To be continued…
---