Before getting started here I strongly recommend that you read the four posts below, in fact it's imperative that you do, or else this will be like opening a book in the middle and you won't have a clue what's going on!
---
In the last post I showed you that:
The City of London, Vatican City, and Washington DC form a trinity of global control, respectively encompassing finance, religion, and military.
Obelisks are found all around the world in important squares and plazas, and are symbolic of male fertility. Several major cities (eg. Rome, Paris, London, Berlin) even have original obelisks from Egypt.
The One World Freedom Tower is an obelisk that is designed to include a pyramid and capstone; as is the Shard in London. The capstone and eye of Horus is found on the back of the one dollar bill.
Washington DC's street design has clear links to the Vatican (eg. 88.88 alignment, Tiber River/Tiber Creek), and includes an upside-down pentagram, a 6-pointed star, the square and compass (which is a central component of the freemason logo), and an upside-down cross. The upside down cross can also be seen at the Vatican where the Pope sits.
The US Capitol building has an owl-shaped outline, and the owl is also found on the front of the one dollar bill.
As you might have realized from all the obelisks, city plans, pyramid/WTC star alignments, etc.., the freemasons of today are simply continuing a plan that goes waaaaaaaaaaaay back in history…
For example, as we have seen by the fact that the oldest and largest US cities fall on the leyline connecting Teotihuacan-Stonehenge-Baalbek, and by the design of Washington DC (which was clearly influenced by the Vatican) the plan for modern-day USA was set well before the Europeans "discovered" what they called "the New World".
That certainly destroys the fairy tale of Christopher Columbus discovering America doesn't it… So there's one thing the history books are lying about… and as I will continue to show you, there isn't much else about history (or science) books that are true either.
This next section on the owl is probably the most comprehensively mind-bending analysis of owl symbology ever made (at least as far as I'm aware), so to make it easier to digest I've broken it into 4 parts.
Despite the length, I assure you that each part will be interesting in and of themselves, and reading all 4 parts attentively will be well worth your time, as by the end of Part 4 when things start to really come together your mind will be well and truly blown…
---
With that said, I'm sure you're dying to find out more about the owl you were introduced to at the end of the last post, so lets get started.
In this post (part 1 of 4 on the owl) I will  show you
how important the owl is to modern freemasons;
that the owl (and its importance) can be indisputably traced back to ancient cultures; and
that there is a hidden link between these three:
This post might get a wordy with history, but I assure you there is a purpose to all of the information I will show you below, so stay focused!
Firstly, a reminder that the layout of the US Capital grounds is laid out in the shape of an owl:
There's also an owl hiding on the front of the one dollar bill:
Rather peculiar isn't it?
Lets look at owls a little closer…
This wikipedia page has some fascinating information about owls, the key points of which I've picked out below:
*puts on David Attenborough voice*
Fascinating creatures, owls are
mostly solitary and

nocturnal

birds of prey;
they have

binocular vision

, so they can see in the dark, and also see prey from miles away;
they have binaural hearing, meaning that they can hear things as quiet as 2kHz;
their feathers are adapted for

silent

flight; and
they can turn their head

360 degrees

.
Fearless hunters, much of the owls' hunting strategy depends on stealth and surprise.
*David Attenborough voice off*
Though they are undeniably awesome, do those features alone really warrant the owl being designed into the US Capitol lawn as well as the dollar bill?
Probably not.
To start to understand why the owl gets such a high standing, lets look at where else the owl appears.
Bohemian Club
The Bohemian Club is a private men's club in San Francisco (US), and the owl is central to its logo:
The club has a diverse membership of many local and global leaders, ranging from artists and musicians to businessmen.
A number of past membership lists are in the public domain, but modern club membership lists are private.
Members have included some U.S. presidents (usually before they are elected to office); many cabinet officials; and CEO's of large corporations, including major financial institutions.
Some prominent figures have been given honorary membership, such as Richard Nixon (37th President of the US, serving 1969 to 1974); and William Randolph Hearst, who built the US's largest newspaper chain and whose methods profoundly influenced the history of American journalism.
Major military contractors, oil companies, banks (including the Federal Reserve), utilities, and national media have high-ranking officials who are club members or guests.
Many members are, or have been, on the board of directors of several of these corporations; however, artists and lovers of art are among the most active members.
The club's by-laws requires about one quarter of the membership to be accomplished artists of all types (composers, musicians, singers, actors, lighting artists, painters, authors, etc). Artistic members are admitted after passing a stringent audition demonstrating their talent.
Knowing that, do you think these artists, singers, and actors are members of the Bohemian Club?…
Bohemian Grove
Every year the Bohemian Club hosts a two week long camp at Bohemian Grove in the woods north of San Francisco which is notable for its illustrious guest list.
Below is a photo of Helmut Schmidt (German Chancellor 1974-1982) addressing the elite of the world at a "lakeside talk" at Bohemian Grove in 1991.
Helmut Schmidt, in his own autobiography "Men and Powers, a Political Retrospective", discloses that he is a member of the Council on Foreign Relations, the Trilateral Commission, and the Bilderberg Group, which are organizations made up of some of the most powerful people in the world.
To briefly look at one of those three, The Bilderberg Group consists of 120-140 powerful people who meet once a year in secret and have connections to all the largest corporations in the world, as you can see in the chart below. To see a full-size image you can go here.
As Helmut Schmidt outlines, many of these powerful people frequent Bohemian Grove, some examples of which are as follows…
Here you can see Richard Nixon and Ronald Raegan at Bohemian Grove:
Below you see George W. Bush (US President 2000-2008) with his father, George Bush Sr.(US President 1989-1993) giving what they call a "lakeside chat" at the Grove in 1995. Newt Gingrich (50th Speaker of the U.S. House of Representatives from 1995 to 1999) is also another prominent member.
Other selected examples of people who have been pictured at Bohemian Grove:
– Jimmy Carter Jr., served as the 39th President of the United States from 1977 to 1981.
– James Bond Stockdale, an American and United States Navy vice admiral. He led aerial attacks from the carrier USS Ticonderoga (CVA-14) during the 1964 Gulf of Tonkin Incident (a notable false-flag attack to justify an attack on Vietnam to the US and world public), and he was awarded the Medal of Honor in the Vietnam War.
– Jerry Cole, country and rock musician (1939-2008).
– Art Linkletter (1912-2010) was a Canadian-born American radio and television personality. He was the host of House Party, which ran on CBS radio and television for 25 years, and People Are Funny, on NBC radio and TV for 19 years.
Linkletter was famous for interviewing children on House Party and Kids Say the Darndest Things, which led to a series of books quoting children.
– Walter Cronkite was an American broadcast journalist, best known as anchorman for the CBS Evening News for 19 years.
Along with its prominent cast of attendees, Bohemian Grove is known for its eclectic Cremation of Care ceremony which mockingly burns "Care" (the normal woes of life) with grand pageantry, pyrotechnics, and brilliant costumes, all done at the edge of a lake and at the base of a 40ft stone owl statue, known as Moloch, shown below.
In his autobiography Helmut Schmidt also talks about secret groves in Germany where they do druidic rituals, but indicates that Bohemian Grove is his favorite place to participate in these rituals.
The "lakeside talks", such as those given by Helmut Schmidt, George Bush, and George Bush Sr. are given no less than a dozen yards from the stone owl idol where "mock" human sacrifices take place.
Bohemian Club link to Ancient Greece
As I showed you in Leylines: Part 2, these sort of rituals are nothing new.
This is further evidenced by the fact that there is an owl statue at Acropolis, which was the chief temple dedicated to Athena/Minerva in Athens (ca. 500 BC) – an exact replica of which can be found at the Bohemian Club. Notice that the replica at the Bohemian Club has a square-peg leg and is missing its beak, just like the owl at Acropolis.
Thus, there is no doubt that the replica statue alludes to Athena/Minerva, or the goddess of wisdom as well (its even written on the plaque below the owl itself, as shown on the right).
This suggests that the tradition of worshiping the owl has been going on for thousands of years, and as you will see below, that is indeed the case.
Owls in Ancient Societies
Before gods, goddesses, demons, and nocturnal monsters of the netherworld were depicted as humans, they were almost always shown in some type of animal form.
This ancient network of immortal symbolism we can witness today with one of these secret deities that has been depicted throughout the course of human history as the bird of night, known as the owl. The fact that the owl is a nocturnal creature and that it can turn its head completely around contributes to its lore.
The symbology of the owl has almost always represented evil omens, demons, illness, disease, and death to many interrelated ancient cultures such as the Hittites, Sumerians, Egyptians, Ethiopians, Africans, Phoenicians (Hebrews), Greeks, Romans, Europeans, Arabs, Hindus, Indians and Latinos.
Owls have symbolic meanings related to death in many other cultures as well, with some societies even referring to the owl as the "angel of death."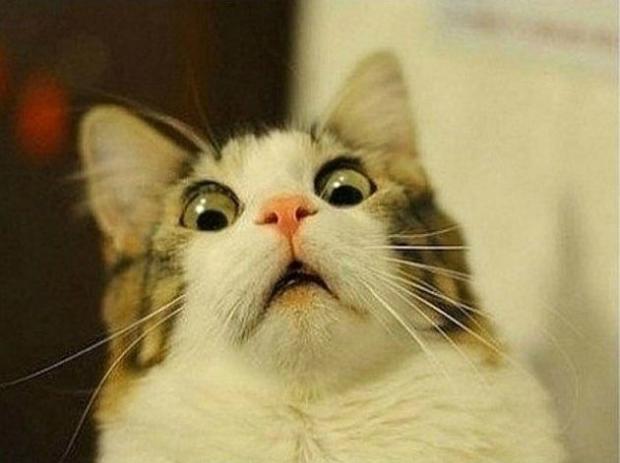 An owl can be seen as a bad omen or as a person who has passed and is protecting the people that they left behind. Many people believe that seeing an owl is indicative that death is going to happen in the near future.
Owls can be seen as creatures that are fiercely protective, but also as creatures that prey on others. In many cultures, especially Native American cultures, the owl is seen as a being that was once a person. It is believed that the owl has returned in its current form to protect loved ones.
Spotting an owl during daytime hours is an unusual occurrence because they are nocturnal. People are able to call owls by making noises similar to the natural owl "who-ing." Some Native Americans believe that this communication is the way that people who have passed away are trying to talk to the ones they left behind.
—
Note that I have bolded several phrases above. There is a key theme here, which is that the owl is related to death, which is itself related to the passing of time. Make a note of this as this will be very significant in Part 4.
Now, lets take a look at how the owl was depicted by the ancients, starting with Greece/Rome (and then followed by Egypt and Mesopotamia).
The Owl in Ancient Greece and Rome
Minerva was the Roman goddess whom Hellenizing Romans from the 2nd century BC onwards equated with the Greek goddess Athena. She was the virgin goddess of poetry, medicine, wisdom, commerce, weaving, crafts, magic, and the inventor of music.
She is often depicted with her sacred creature, an owl, which symbolizes her ties to wisdom.
Ever heard the saying "as wise as an owl"? … Now you know where that comes from!
So what does the idiom "as wise as an owl" mean?
It means someone who is really smart. In lots of stories and myths, owls were associated with wisdom.
Some synonyms are: wise; worldy- wise; experienced or intelligent.
Owls have a reputation for being wise because their large eyes and stern, professional glare make them look educated.
Often, their eyes are "framed" as if they're wearing eyeglasses, which many associate with studious work. And their large, feathery heads seem to have plenty of room for big brains.
From this we can conclude that whatever it was that these ancients idolized as an owl was perceived to have a lot of knowledge… perhaps knowledge that was shared with the ancients?… Hmm…
For anyone that's curious, the "Weaving spiders come not here" reference on the Bohemian Club logo refers to a myth about Arachne and Minerva/Athena. Clearly Minerva is well regarded by those visiting Bohemian Grove, just like the owl.
The owl of Minerva/Athena made appearances on many emblems and also on currency in ancient Rome and Greece:
A thorough and fascinating story of the owl on Athenian owl coins can be found here, but to sum up some key points:
Athenian Owls were arguably the most influential of all coins;
Owls were the first widely used international coin;
No coin better epitomizes Athens than the Owl, and no city was more central to Greece than Athens.
Greece, in turn, was where the foundation of our way of life, the way we think and interact with one another, was built. That is, philosophy, politics, education, mathematics, science, medicine, art, theater, architecture, and sport (eg. marathons and the Olympics) all originated in ancient Greece.
Owls can also be found on some more modern currencies (Canada x3 and Poland):
To show you what a sterling reputation Athena/Minerva still has, here she is on the US Military Medal of Honour, the highest award for the most powerful military in the world…
Also note the upside down pentagram, and the 13 stars on the blue ribbon.
The Owl in Ancient Egypt
Owls are associated with death in Egypt. Specifically, ancient Egyptians believed that owls protected spirits as they passed from one world to another. Although some see this relationship as negative, the ancient Egyptians honored the owl.
Telling of their high symbolic importance, owls are the only animal drawn facing off the wall rather than in profile… which suggests that it was given special importance…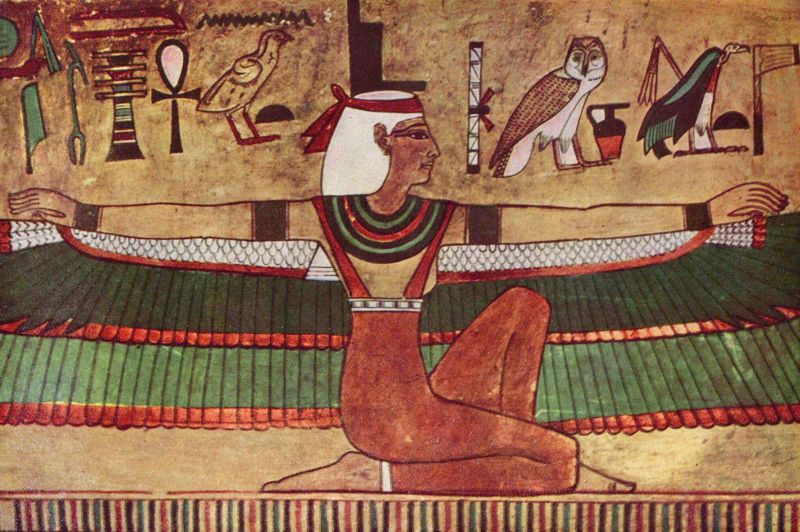 The owl was so important in fact, that it is depicted here as sitting in Osiris' lap, and as you may have gathered by now, Osiris was held in quite high regard by the Egyptians…
Notice below that the owl also features prominently on the obelisks I showed you in the last post. The centre-top and right photos are of the obelisk in Paris:
The Owl in Mesopotamia
Below is a depiction of Ishtar/Inanna, who is Baal's wife (as you'll recall, Baal/Bel is the title of "lord"/"master"). Another ancient name for her is Lilith.
Ishtar is flanked by a couple of owls, and is also designed to look like an owl herself… notice her feet and wings:
Ishtar is the female form of the deity, and owls are sacred to her. Moloch is the winged form of the deity represented by a winged bull.
Would you like to meet him?…
Moloch
In ancient hieroglyphics, the owl represents the sound of the letter M.
This is because the eyes or horns of this secret deity looks just like the letter M:
It is from here that the name Mulak or Moloch is derived, and this is this same name that the owl at Bohemian Grove is referred to.
As mentioned above, Moloch is the winged form of the deity represented by a winged bull.
… and here he is, looking as handsome as ever…
As you can see from the statue and depictions, Moloch seems like a delightful character, and he's clearly very good around children too…

Now, as you'll remember from Leylines: Part 2, the arch of the temple of Baal where Moloch was worshiped has already been erected in London…
… and there are plans for it to be erected in Times Square too…
How about that… are you excited?!!!
Now for something a little less dense than the history lesson above…
The Owl Hand Gesture
As mentioned, the Owl is the hieroglyph for M. The letter M has therefore become a secret symbol for masons.
As you've seen a few times already the number 13 is of key significance, one reason being that M is the 13th letter of the alphabet.
In short,
Owl = M = 13.
Make note of this numerology as it will come up in Part 2.
The freemasons have a secret hand-sign based on the owl and letter M, and this hand sign invariably shows up in their portraits, paintings, and photographs.
Keep this hand-sign in mind as it will come up again and be hugely significant in a much later post.
Now, have you seen anyone flashing this handsign about freely recently?
Well, here are a few chaps who are looking cool showing their allegiance to Moloch…
Nate Dog, 2Pac, Snoop Dogg, etc…
Ever wonder why cartoon characters only had 3 fingers? …
To summarize,
1. Worship of the Owl and Moloch has been a significant part of history for thousands of years, up to and including the present day when freemasons are continuing in the traditions of ancient cultures.
2. The hand gesture that pays homage/shows allegiance to Moloch (the deity associated with the owl/death) has been normalized into main stream society by rap culture and cartoons.
3. The Temple of Baal (where Moloch was worshiped) has been brought into the mainstream, suggesting that the occult is starting to become has become more prevalent in today's society.
And on that note,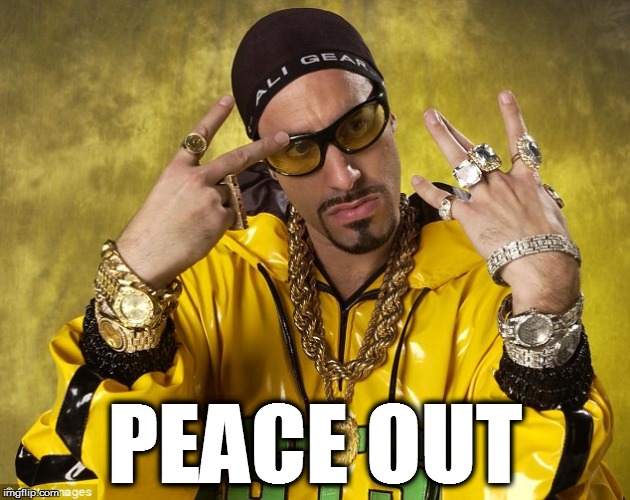 To be continued…